Introducing the CalyxOS Privacy Champion Membership with the Pixel 6a
We have big news: the Pixel 6a with CalyxOS is now available as a membership premium with our Privacy Champion membership. CalyxOS phone memberships are a great way to invest in a more private phone experience, as well as support our nonprofit mission to develop and distribute free online privacy tools. Plus, they make great gifts! You can learn more and sign up here
As a Calyx Institute member, you get the first opportunity to sign up for a new Privacy Champion membership and receive your new Pixel 6a with CalyxOS. A new Privacy Champion membership is $700 for the first year, and $10 to renew if you'd like to continue supporting our work maintaining and improving CalyxOS.
CalyxOS offers a suite of features inspired by our core principles of Privacy By Design, like encrypted backups, secure communications, control over when and how your apps communicate, and more. These pair perfectly with the Pixel 6a's excellent technological capabilities, including Google's Tensor chip--the same chip that powers Google's 2021 flagship 6 Pro--plus the Titan M2 security chip; 6.1-inch 1080p OLED HDR display with slim bezels-- the same display size as the Apple iPhone 13; and 18W Fast Charging Support.
Want to make your CalyxOS phone membership even better? Combine it with our unlimited wifi hotspot membership! Our CalyxOS phone memberships do not come with any wifi or data benefits included, and can be used with any phone or data carrier.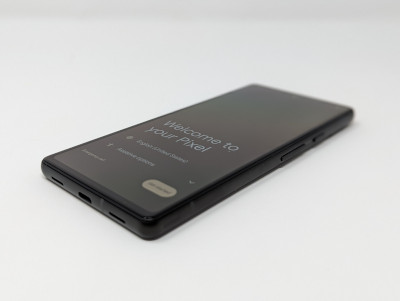 Thank you for your membership and support,
The Calyx Institute