The Calyx Institute now has access to Sprint's 4G / LTE data network and you can get a full year of wireless data for FREE with membership * !!
For legal reasons, we can't call it unlimited data service, but.....
We are supposed to refer to it as 30 GB+.. however when you pass the 30GB mark during the month, the Internet service does not slow down (throttle), or cut you off, and there are NO overage charges.
The plan only works in the USA in Sprint's 4G/LTE service area (see instructions to check the map below). It does not include off-network roaming, and it is subject to any standard network management that Sprint may apply to commercial broadband data-only account users.
Do the math yourself. Find out
what a 30GB/month mobile data service plan normally costs
(and
that plan
will shut off after 30GB!) and you will see what an amazing value this is.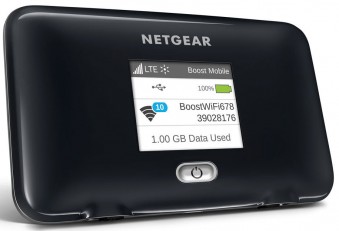 * We are giving away these really unique year-long 4G / LTE data plans, along with a Netgear Fuse Mobile Hotspot to Calyx members who join at the $500 ("Contributor") level or higher.
When you become a member you help Calyx become self-sustaining and pay its data center bills, keep our Tor nodes going, keep our Jabber service free, keep our free VPN test-bed going, and help us continue to innovate in terms of free educational materials and security services we offer to the public.
Sound good ?
How to check if Sprint's 4G / LTE data service is available in your area:
Check your local coverage by visiting
Sprint's Network Map website
:
1) Click on the data tab
2) Zoom in on your area of the map
3) Look at the yellow and orange – Spark and 4G LTE