News
The last several weeks has seen a flurry of activity here at Calyx: we've hired our third staff member, Jeff Landale, had a deluge of new members sign up, moved our office and data center... and then temporarily evacuated the new office after a small fire in another of the building's offices (thankfully no one was injured and the fire did not reach Calyx's space).
This has caused a backlog in shipping out hotspots to new and renewing members, and in responding to questions and requests sent to our help desk. We're working through this backlog as quickly as we can and appreciate your patience -- and if your patience has run out and you're firmly in the realm of impatience, we understand. These delays shouldn't happen, and we're sorry that they are.
If you have questions about your membership, the wireless internet hotspots, or anything else, please send them to helpdesk@calyxinstitute.org .
view
A quick reminder that there are a lot of people experiencing issues with Sprint at various locations. If you are one of them, it may be worth checking to see if your tower is on the list for hardware and/or software upgrades or maintenance. Please be patient if you are experiencing network problems, as the trouble may resolve itself as the maintenance is completed.
Sprint Maintenance URL:
https://www.sprint.net/maint_view.php
As always you can connect to the Calyx Institute helpdesk via email at helpdesk@calyxinstitute.org
view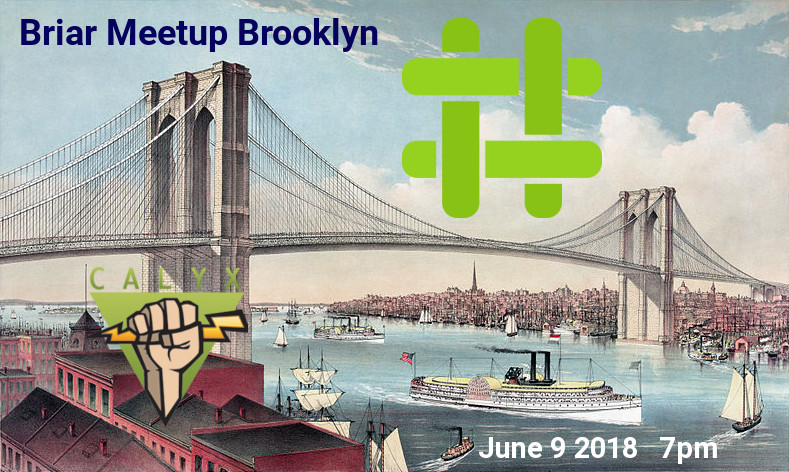 Briar is a messaging app designed for activists, journalists, and anyone else who needs a safe, easy and robust way to communicate. Unlike traditional messaging apps, Briar doesn't rely on a central server - messages are synchronized directly between the users' devices. If the internet's down, Briar can sync via Bluetooth or Wi-Fi, keeping the information flowing in a crisis. If the internet's up, Briar can sync via the Tor network, protecting users and their relationships from surveillance.
There will be a Briar Meetup in New York hosted by @calyxinstitute on Saturday June 9. No registration required. Just show up and meet a Briar developer.
This is a great opportunity to add more peers to your Briar contact list and try out the app with others (Android phone required).
When Saturday June 9th - 7pm Eastern time
Where
The Calyx...view
Pages