Replacing a Sprint SIM card
Replacing a Sprint SIM card
How to replace a Sprint SIM card with T-Mobile SIM card
Replacing a Sprint SIM card
How to replace a Sprint SIM card with T-Mobile SIM card
Mobile hotspot devices currently operating with a Sprint SIM card will require a T-Mobile SIM card to properly operate on the T-Mobile network. You should have received a replacement SIM from Calyx Institute.
Please do not switch out the SIM card on your own–real-time assistance with a Mobile Citizen Customer Service agent is required. Switching out a SIM card for a mobile hotspot device is not the same process that you might follow replacing a mobile phone SIM card. You must call Mobile Citizen Customer Service to have your new T-Mobile SIM Card activated in your mobile hotspot device at 877-216-9603 and press option 0 (zero).
We strongly recommend that you have a fully charged battery before beginning this process. Also, it is useful to have a paperclip or tweezers handy.
To replace your existing Sprint SIM card with a T-Mobile SIM card, please follow these steps:
Step 1: Locate the IMEI or MEID
You will need the unique identifier for your hotspot device, called the IMEI or MEID.
The IMEI or MEID is typically printing on the outside of the box that hotspot came in and also under the battery of the hotspot. Additionally, it can be found in the web administration interface for configuring the hotspot.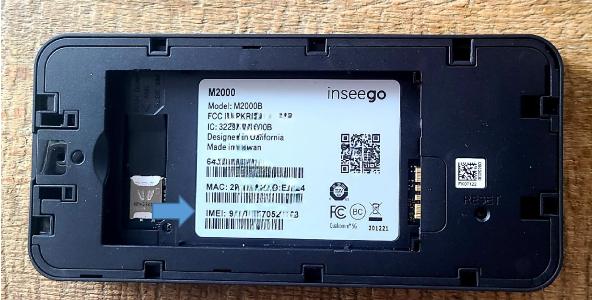 Step 2: Locate the SIM card number
You will also need a T-Mobile SIM Card sent to you by Calyx Institute, along with the corresponding SIM card number, which you will find on the T-Mobile SIM card itself.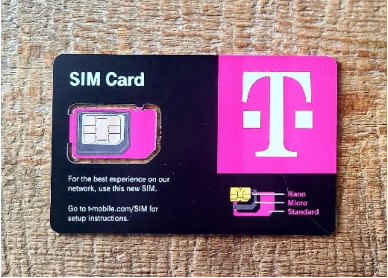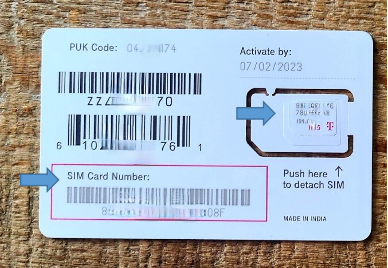 Step 3: Call Mobile Citizen
Once you have gathered this information, call 877-216-9603 and press option 0 (zero) for assistance with activating your T-Mobile SIM card. A Mobile Citizen Customer Service agent will walk you through the remaining steps.
This process generally takes about 10 to 15 minutes; however, it can take up to 24-hours for activation to thread through. The Mobile Citizen Customer Service agent will try to confirm if the activation immediately takes effect, however, you may be asked to call the Mobile Citizen Customer Service line again if the activation is not successful after 24-hours. Please keep a record of your case number.