Coverage Map
Coverage Map
What happens if Sprint coverage isn't good where I am?
We have no control over the signal strength and how fast your internet speed will be. Your results will vary depending on where you attempt to connect, how close you are to the nearest Sprint tower, and network conditions.
It is your responsibility to check Sprint's coverage map for your area, and if possible to test with someone else's mobile device to see if signal quality is acceptable to you before you join Calyx Institute. Also please be aware that our terms of service, which must be agreed to in order to become a member, says that we cannot be held responsible for where Sprint has coverage and where it doesn't.
Is there coverage in my area?
Check your local coverage by visiting Sprint's Network Map website:
Make sure you are looking at "Data" coverage (the default)
Click on the upper right where it says "Select Device".
Search for "MiFi 8000" or "Coolpad Surf".
Enter your addres and hit "Map It"
NOTE: Calyx internet service only works in the US. There is no coverage in Canada or Mexico for MiFi 8000, despite what the map shows.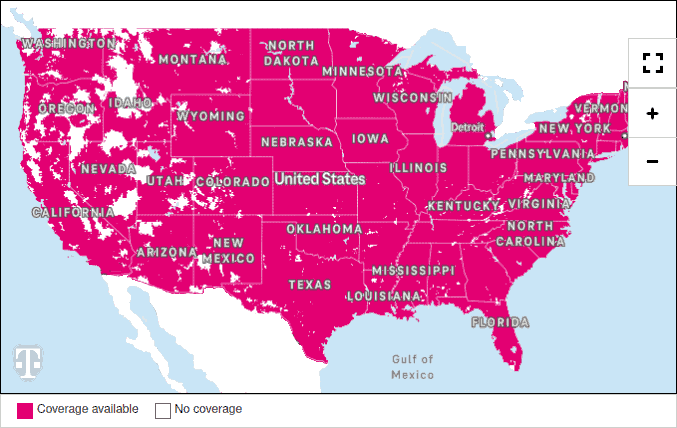 Will it be fast?
Probably not. In practice, Sprint 4G/LTE is rarely above 40mbps. However, if you are close to a tower or in line-of-sight to a cell tower, it is possible to get over 100mbps
Follow this link to cellmapper.net in order to find the Sprint cell towers in your area.