Nicholas Merrill, President
Nicholas Merrill, President
Calyx Institute was founded in 2010 by Nicholas Merrill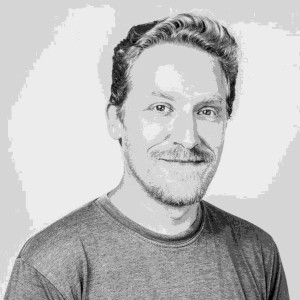 Nicholas Merrill (@nickcalyx) founded Calyx Internet Access Corporation in 1995. Calyx Internet Access was one of the first commercial Internet service providers operating in New York City. Within a few years, Calyx opened a sister company in Amsterdam, The Netherlands. Calyx pursued relationships with and worked with many non-profit organizations on a pro bono basis and also had a number of blue chip for-profit businesses in its client roster including Mitsubishi Motors of America, Snapple, Ikea and Tanqueray.
In 2004, after receiving a demand for information from the Federal Bureau of Investigation (FBI), Nick became the first party to ever challenge the constitutionality of the National Security Letters provision of the USA PATRIOT Act. The litigation resulted in the judicial invalidation or narrowing of several controversial surveillance provisions, and it led to significant legislative changes as well. It also led to a Department of Justice internal investigation that uncovered thousands of instances of abuse.
In 2010, after winning a partial release from the gag order, Nick founded The Calyx Institute – a non-profit organization whose goal is to reform the Telecommunications industry with regard to privacy and freedom of expression.
Nick has spoken in the Rayburn House Office Building in Washington DC before the 2010 Congressional class, at the Personal Democracy Forum, at the CCC Congress in Berlin, at the Turing Festival in Edinburgh Scotland, at the HOPE conference in NYC, and at the PopTech conference in Camden Maine. He has written two op-eds in the Washington Post, and has been profiled in the New York Times, the Wall Street Journal, Wired magazine, and in the journal of the International Association of Privacy Professionals.
He is a recipient of the ACLU's Roger Baldwin Medal of Liberty and the Bill of Rights Defense Committee's Patriot Award.